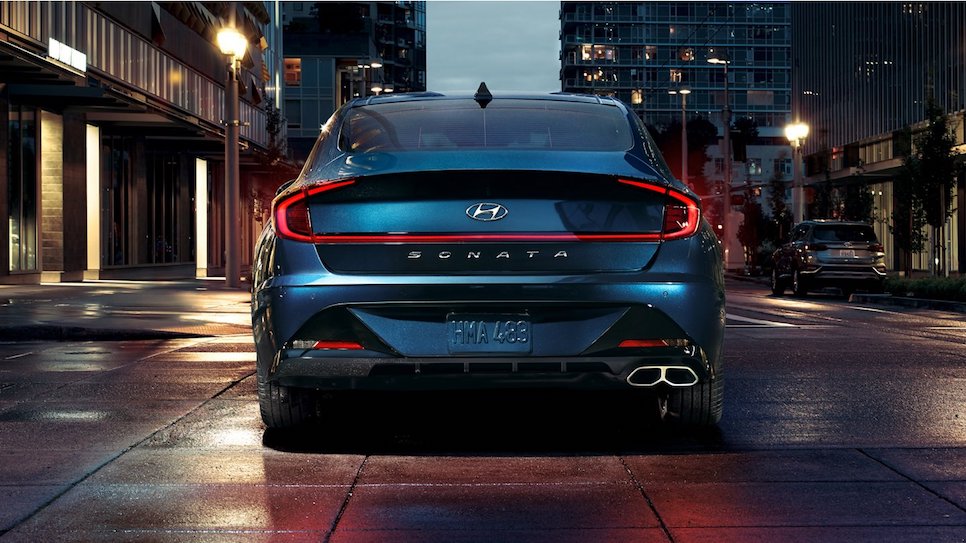 Yes. When equipped with the new Remote Smart Parking Assist feature, the 2020 Hyundai Sonata can park and unpark itself.
How Do You Use Hyundai Park Assist?
To use Remote Smart Parking Assist on your 2020 Hyundai Sonata, line yourself up with either a parallel or perpendicular parking space. Note that there must be vehicles on either side of the parking space.
Don't worry if you're not perfectly straight - your Sonata will make steering adjustments while Remote Smart Parking Assist works its magic.
Once you've found the ideal space, place the transmission in park and exit your Sonata. Then, press and hold the forward or backward Remote Park Assist buttons on your Smart Key fob depending on which direction your Sonata is facing. It's that simple!
Releasing the button will stop your Sonata in its tracks. Additionally, the sensors can detect objects headed toward the path of your Sonata, like other vehicles, to stop it in its tracks.
Remote Smart Parking Assist is an ideal feature for tight parking situations, specifically ones when you know your Sonata will fit but you won't be able to get out.
Get Behind The Wheel of The Tech-Savvy 2020 Hyundai Sonata in West Nyack
Ready to see the Remote Start Parking Assist Feature in action? Rockland Hyundai has an extensive lineup of Hyundai Sonata models for sale equipped with this innovative feature. You're welcome to test out other cutting-edge technology on the 2020 Hyundai Sonata, like Hyundai Digital Key, the Blind-Spot View Monitor, and Apple CarPlay®.
We encourage shoppers to take advantage of our new Hyundai specials for exclusive savings on the 2020 Hyundai Sonata. 
If you're interested in learning more about the 2020 Hyundai Sonata, feel free to contact us at our West Nyack Hyundai dealership. We look forward to helping you get in the driver's seat of your dream Hyundai!