At Rockland Hyundai, our knowledgeable and passionate staff members are committed to fulfilling all of your vehicle needs. Plenty of our customers from throughout the West Nyack area and beyond have come to our dealership with a wide range of service-related questions. To help you make the most out of your Hyundai dealership experience, we've put together a list that answers some of our frequently asked questions.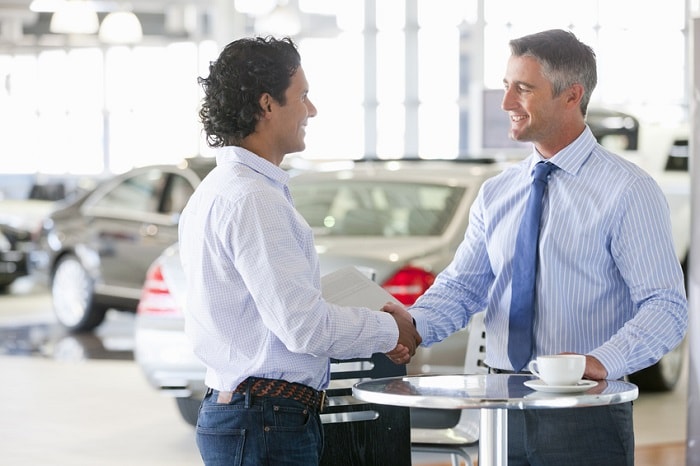 How Do I Schedule a Test Drive?
Scheduling a test drive is more straightforward than it may at first seem. All you need to do is either call our dealership ahead of time at 877-351-1294, or visit our dealership in person at 55 NY-303 West Nyack, NY. Once you get a hold of a sales representative, whether that is over the phone or in person, request to schedule a test drive in one of our many Hyundai cars and SUVs; it's that easy!
Do You Offer Vehicle Financing?
A crucial part of buying a vehicle is having adequate financing options; at Rockland Hyundai, you don't need to stress about the numbers. We draft financing agreements that fit our customer's needs, budget, and expectations. Whether you're hoping to sign onto a Hyundai lease or want to buy a Hyundai vehicle through an auto loan, we can help you get behind the wheel of your dream vehicle even if your budget doesn't let you purchase it outright.
Can I Get my Vehicle Serviced at Your Location?
Drivers looking for professional, skilled, and efficient vehicle servicing can rest easy at our Service Center. Our service experts can help you perform the regular maintenance that you need on your vehicle including things like oil changes, tire rotations, and brake inspections. To schedule a Hyundai service appointment, visit our Service Center online or give us a call at 877-351-1294.
What Are the Benefits of Buying Used
At Rockland Hyundai, we have a plethora of certified pre-owned vehicles. So, it's no surprise that our customers regularly ask us what the benefits are for buying used. Whether you want to purchase one of our many Hyundai used cars, or have taken a liking to some of our other pre-owned vehicles, going used can be an affordable and satisfying experience. Our used vehicles are meticulously inspected before we add them to our lot and thanks to our skilled Service Center you can get routine repairs should the need arise.
If you have any more questions, you can reach out to us and we'd be happy to answer!