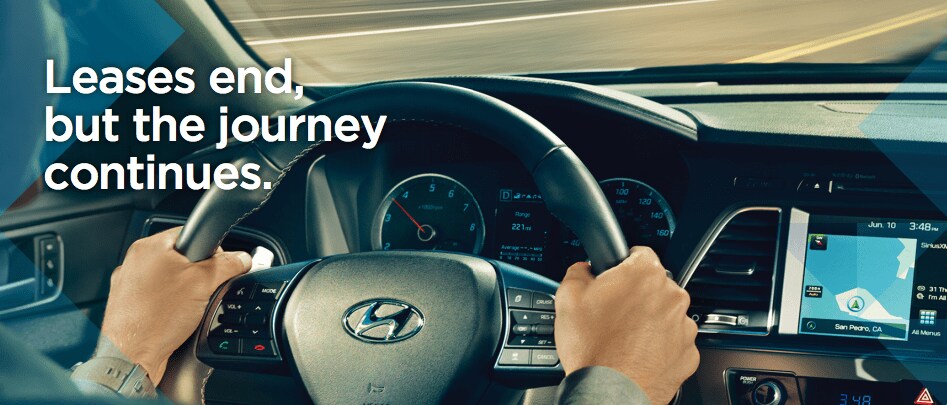 As your Hyundai lease-end approaches, you should consider your options for the road ahead. 
To ensure smooth driving to your lease contract's maturity date, we've laid out the options for West Nyack, Nanuet, Spring Valley, and New City area Hyundai lessees.
Lease or Purchase A New Hyundai
Discover Your Next Hyundai
If you're looking to elevate your driving experience with one of the latest and greatest Hyundai models, check out our new Hyundai inventory.
When you've found your next Hyundai, schedule a test drive at our West Nyack dealership and find out if you're eligible for savings through Loyalty Rewards.
Prepare Your Lease For Return
During the last couple months of your lease:
Perform a self-assessment to identify and excess wear and use
If necessary, make repairs to avoid extra charges
Schedule a Turn-in Appointment at our West Nyack Hyundai Dealership
Return Your Leased Hyundai
Before you pull up to our dealership with your leased Hyundai:
Clean your vehicle inside and out
Remove personal belongings like garage door remotes, toll tags, etc.
Complete the Odometer Disclosure Statement and fax it to (972) 590-3968
Ensure all original equipment provided with the vehicle is present

Key & Remotes
Owner's manual
Headrests
As soon as you return your lease, you're ready to get behind the wheel of your next Hyundai. We recommend checking out our new Hyundai specials for our most competitive lease offers on the model of your choice.
Buy Your Current Hyundai
When things aren't quite finished with your current Hyundai, we encourage you to buy it. If you wish to continue driving your beloved Hyundai, you can:
Visit or call us at Rockland Hyundai
Call a Hyundai Lease-End Advisor at (855) 463-5378
Log in to your HMF account to get a Buyout Quote
As you don't have to take the time to perform a self-assessment or test new cars, the buying process is quite easy.
Return Your Hyundai Lease
We understand if you're not ready for a new Hyundai. In this case, let us know your plan and perform the self-assessment and make sure all original equipment is included in your lease return.
To remind you of when you need to take action, we'll mail you a Lease-End Kit four months before your contract maturity date. 

Have any questions about the Hyundai lease-end process? Contact us at our Hyundai dealer serving Nanuet, New City, and Spring Valley.